For more than 90 years, the SSS have worked with people on the margins through direct service and contemporary social action for change. From our beginnings in Los Angeles, the work of our Sisters has extended into Mexico, Taiwan and Philippines. In each country and community we work to respond to present day needs and challenges, focusing on the concerns of women, children and families.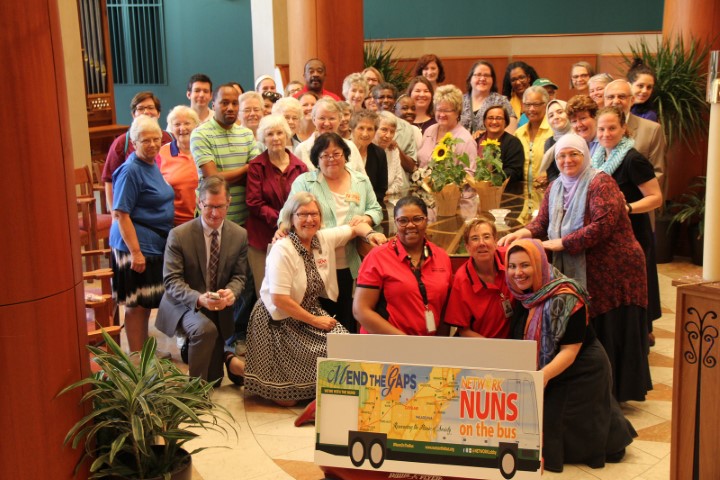 Whether serving locally or globally, the Sisters work and live in community with each other and alongside the individuals and families who we are blessed to serve. We are honored to support the strong communities and resilient individuals and families who touch our lives.
"Let us do everything to help one another!"
"Love always finds ways, and love always finds time."
Sister Frederica, founder of Sisters of Social Service of Los Angeles
In addition to our direct work at the local and regional level in the U.S., Mexico, the Philippines and Taiwan, we seek to change systems that perpetuate poverty and injustice. We do this within our ministries and in collaborative work in the larger community in vital areas such as community organizing, economic development and legislative advocacy.
Each Sister answers her call differently. We work within social work and other fields as counselors, social service providers, educators, lawyers, parish workers, community builders, chaplains, health care professionals and in many other advocacy and leadership roles. Our centers, programs and services address the diversity of challenges facing people living in poverty to meet immediate and long-term needs, as well as enrich lives.