Camp Mariastella
Started by SSS in 1942, Camp Mariastella is located in the mountains of Wrightwood, CA. Our mission, to enhance the life skills of people of all ages, cultures and walks of life, fosters among all who participate in the program, an awareness of the beauty of creation and the action of God in their lives. Hundreds of girls and young women have attended camp over years, while hundreds more adults have engaged in spiritual retreats and confirmation classes year-round.
In 2019 the Wrightwood property was sold to a new Catholic group, dedicated to creating a leadership camp for young people… shaping future Catholic leaders.
The Camp Mariastella program will continue to operate as a ministry of the Sisters of Social Service, primarily as a leadership development program for children and young adults and their families.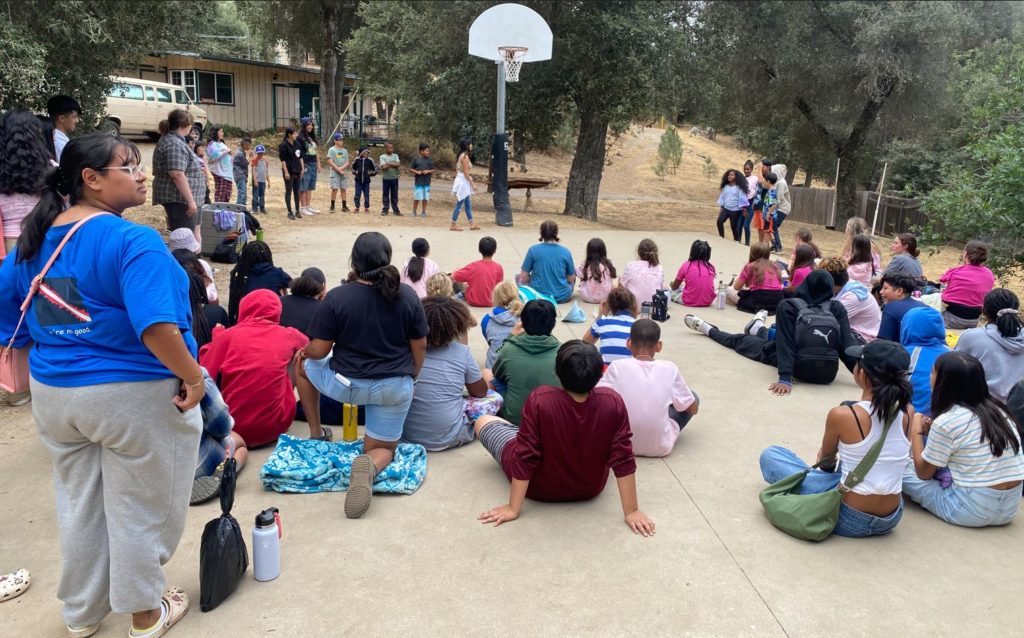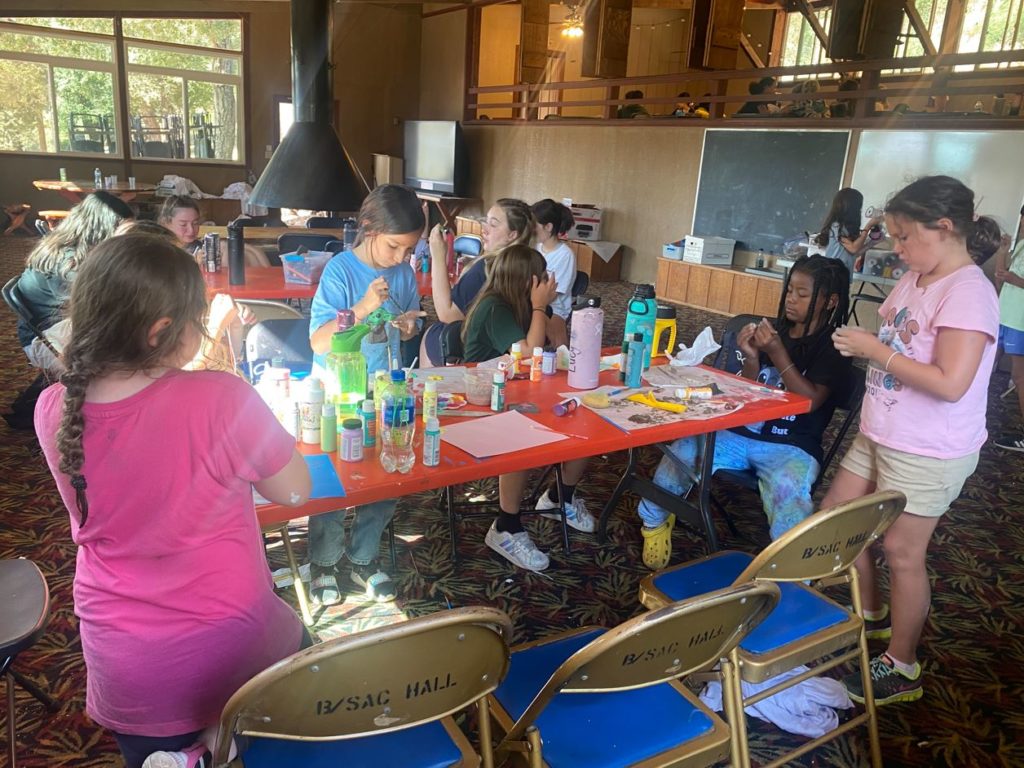 Regis House
Summer Day Camp 2023  
​For youth  6-13 years old, usually runs from between June and July with a few holiday exceptions.
Monday-Friday, 8:30am – 4:30pm
Registration Fee per child: $50.00· Non-negotiable
Weekly Fee per child: $85.00
​

Summer Day Camp

Job Training
 *Volunteer staff* +14 high school/college students
Mandatory training (Training dates given upon registration)

Regis House Community Center provides groceries for families and individuals in need living in the area of Westlake /Historic Filipino town; in collaboration with the LA Regional Food Bank and The Dream Center.  Non-perishable foods and fresh produce are offered.  Holiday food bakets are available for participating families. 
2nd & 4th Thursday of the month.
May 25, 2023 – Resumes after summer on August 24th
For  further information, or to drop off donations please call (213) 380-8168.
After-School Program
RHCC (Regis House Community Center) is offering a safe structured after-school program for elementary school students.  Enrollment includes access to supervised learning spaces,  homework assistance, free internet, snack, and recreational activities.Regis House Community Center follows guidance from the Los Angeles County Department of Public Health.  Enrollment is closed until August 2023August – December, January – May 2023 ​
REGISTRATION FOR FALL SEMESTER 2023 BEGINS August 14th
2pm-4pm Courtesy walk from Union Avenue Elementary school at dismissal to Regis House.  Any student from other schools may be dropped off at Regis House (RHCC).​
Grades: TK-5th 
Courtesy Pick-up and walk to RHCC immediately at dismissal from school
Student Pick-up is from 4:30pm – 5:00pm
$25.00 per family registration fee.
Weekly fee $30.00 financial assistance available​
Please bring the following to registration:
Child's Medical Insurance / Medi-Cal

Proof of income or Benefits verification letter from Dept. of Public Social Services
Financial Assistance Available to reduce weekly payment.
Questions about any of our events and/or programs please call us at: (213) 380-8168.