Here you'll find all news articles that the Sisters of Social Service have participated in or have a special mention!
SSS Leadership Travel to Rome to Attend Audience with Pope Francis on January 20, 2023
With a joyful spirit, together with our Sisters of Social Service around the world, we Sisters of Social Service of Los Angeles are delighted to celebrate the centennial of the founding of the community in Budapest, Hungary, on May 12, 1923. It was from these roots in Hungary, that the mission and charism of the SSS would carry herself to the United States, where the Sisters of Social Service of Los Angeles was established in November, 1926, by Sister Frederica Horvath, one of the original founders of the SSS in 1923. Looking ahead, we will celebrate our own centennial in 2026!
Come Holy Spirit!
To mark this momentous occasion, members of all three branches of SSS international leadership traveled to Rome to attend an audience with Pope Francis on January 20. Following the visit to Rome, the Sisters traveled to Hungary, where they celebrated a Mass of Thanksgiving on January 22. To read more about these events, please see the list of links below.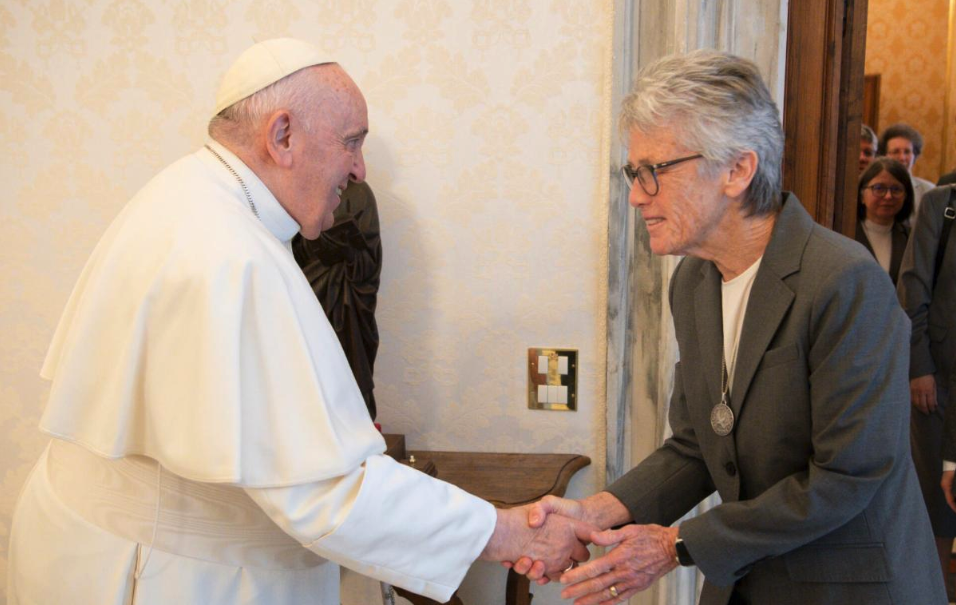 "Dear sisters, your Foundress, the Church, the Holy Spirit challenge us by always repeating the same truth that there is no greater love than giving one's life for others."
"In this way, we can see that the charism received one hundred years ago by your Foundress, Margaret Slachta, has been applied over time and through the Church's social teaching to different political and social situations, up to the present day. I am impressed that your Foundress was actively engaged in societal issues even while living the consecrated life. What is particularly inspiring is her declaration during the Holocaust that the precepts of the faith obliged the sisters to protect the Jews, even at the risk of their own lives."
-Pope Francis
Click here for the full Angelus article!
SSS Audience with the Pope, Opening Mass of Thanksgiving, SSS History and More,
please visit the SSS International website HERE!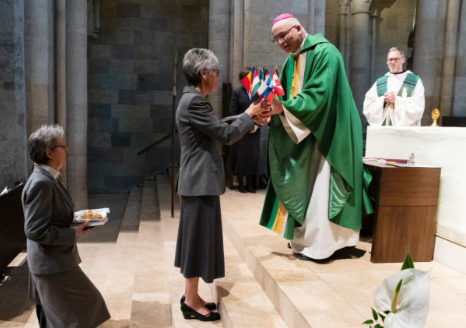 To read Global Sisters Report article about the SSS Visit to the Vatican, click HERE!