We are grateful to have a diverse group of friends and supporters helping extend the reach of our Community. Your support of the Sisters of Social Service from around the world, enrich our lives and our work on many levels. Additionally, we recognize that giving to the Sisters of Social Service is a spiritual expression of deep sacrifice. The very act of supporting the Sisters comes from your sincere desire to support our mission of serving those on the margins of our communities, by providing vital goods and services, and especially hope to those we serve. We thank you sincerely for your generosity!
The Sisters of Social Service deeply value the gift of your time and talents, enabling us to concentrate more efficiently on tasks and efforts that require immediate attention.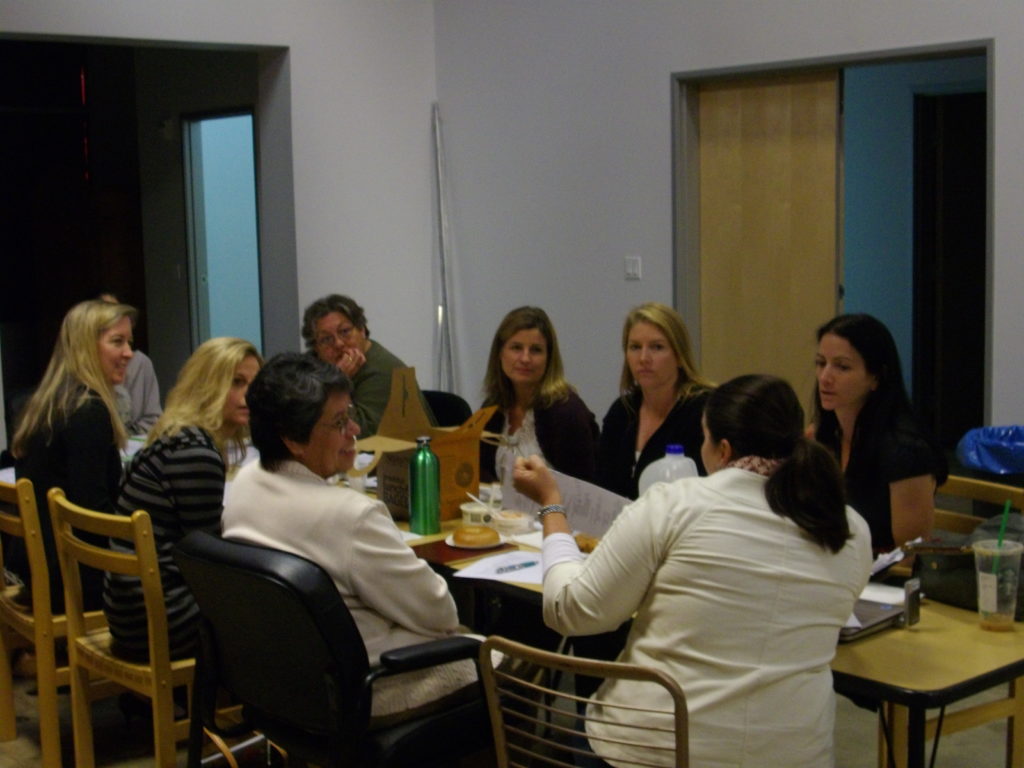 Be A Volunteer
Thank you for your interest in supporting the Sisters with your time and talent. At this time, during the pandemic, our in-person volunteer opportunities are on hold. In normal times, we would welcome your support. We look forward to your involvement when we are able to be together again in person!
Social Service Auxiliary & Juniors of Social Service
The Social Service Auxiliary is an energetic, committed group of philanthropic women of all ages. The Auxiliary works tirelessly throughout the year to reinforce the mission of the Sisters to support disadvantaged and marginalized communities in the Los Angeles area through fundraising efforts, events and participation in the works of the Sisters. To learn more about the Social Service Auxiliary, CLICK HERE.
The Gift of Your Financial Support
Friends of the Sisters of Social Service are called to action in many different ways. One way in which many people support the Sisters is with direct financial gift. The gift you give today offers hope, vital social services and other critical resources for people in disadvantaged communities who need it most.
Unrestricted Donations
Unrestricted donations are gratefully received, as they allow the Sisters to allocate these gifts at their discretion to the areas in most need of immediate support, especially special projects or unforeseen emergencies. Thank you for your trust in us to take good care of your generosity!
Restricted Donations
Restricted donations are gifts specifically allocated towards a certain area of need, requested by you, the donor. Many of our beloved donors donate restricted funds to areas such as the Sister's Retirement Fund, Holy Spirit Retreat Center, Regis House, Camp Mariastella, the Caritas Fund, Vocations and Formation, or one of many ministries in other cities or countries.
Matching Gifts
Many organizations and businesses have "matching gift" or "volunteer incentive" programs for their employees, which "matches" the amount you give to the Sisters, essentially doubling your gift. Please check with your employer to see if they have either of these programs, and we will gladly assist you with these transactions.
Planned Gifts, Estates and Bequests
Preparing for the future is essential for the Sisters. There are many opportunities to support the Sisters of Social Service while securing your financial future, as well as after you have left our beautiful planet. These include gifts of stocks or bonds, and including the Sisters of Social Service as a beneficiary in your will, trust, insurance policy or IRA. Providing safety and security for the future of the Sisters is one of our most important endeavors, and the inclusion of the Sisters in your estate plan provides a lasting legacy for you and your family towards the future good works of the Sisters. For guidance about how to include the Sisters of Social Service in your financial or estate planning, advice from your financial and legal advisors is essential. We welcome your inquiry and are happy to discuss with you any number of concerns in regards to setting up a meaningful future gift for the Sisters.
For your Estate Planning purposes:
Legal title: The Sisters of Social Service of Los Angeles
Address: 4316 Lanai Road, Encino, CA 91436
Tax ID #: 95-1793704
Endowment Fund
The Sisters of Social Service have established an Endowment Fund, which is strategically and carefully managed in order to secure the future needs of the Sisters, their properties and their ministries. By supporting the Endowment Fund, you are partaking in an extraordinary and meaningful effort to guarantee the mission and ministries of our Sisters will thrive throughout the world, for generations to come.
Special Occasions
The Sisters take great pride and joy in celebrating a special event or remembering a loved one, with your donation. These special remembrances will be noted by our Sisters and prayed for daily.
Online Giving
Online giving using a credit card is fast, easy and secure. There are no checks to get lost in the mail, and the gift is immediate. Online giving allows you to make a gift from anywhere, and provides an opportunity for consistent monthly, quarterly or annual support. Most importantly, you can change your gift details any time.
Direct Check from your Bank Account
By calling or going online with your financial institution, you can make ongoing, regular gifts to the Sisters right from your bank account, and it's free! Most banks provide this service in their "Bill Pay" feature online. You simply add "Sisters of Social Service" to your list of payees, including our address: 4316 Lanai Road, Encino, CA 91436, and the frequency of your gift.
Mailing a Check
Please send checks payable to: "The Sisters of Social Service", 4316 Lanai Road, Encino, CA 91436.
For all questions related to giving to the Sisters of Social Service, please contact our Development Department any time, and we will happily assist you!
Mary Hatton, Director of Development
Partner with the Sisters!
Through the Ralphs Community Partnership Program
Please renew your connection to the Sisters of Social Service each September 1st. Thank you for your support!
Go to www.ralphs.com, click on 'Community', then click on 'Community Contributions'.
You do not need to spend any additional money nor will you lose any of your in-store savings or coupons. Ralphs "gives back" a check to the Sisters, which is used to support their ministries.
Click on 'Enroll Now' or call 1-800-443-4438 for assistance. Code: 91347
Thank you for your generosity!