On Friday, April 22nd, The Social Service Auxiliary, The Sisters of Social Service and our many friends and supporters gathered at the beautiful California Club downtown in celebration for the first time in three years! Smiles and long awaited in- person hugs dominated the lively cocktail reception where guests mingled in their lovely spring attire and were photographed with Spiritus Award honorees, Angel and Jeff Throop.
Social Service Auxiliary President Kate Kenney warmly welcomed everyone to the gorgeous ballroom and Sister Eva Marie Lumas SSS delivered a stirring invocation. The joyous energy in the room was palpable as lunch was served and guests began to reconnect after years of Covid separations. Past president R-Lene DeLang introduced a video history of the Social Service Auxiliary's 91 years of service to the Sisters starring many of today's Auxiliary members.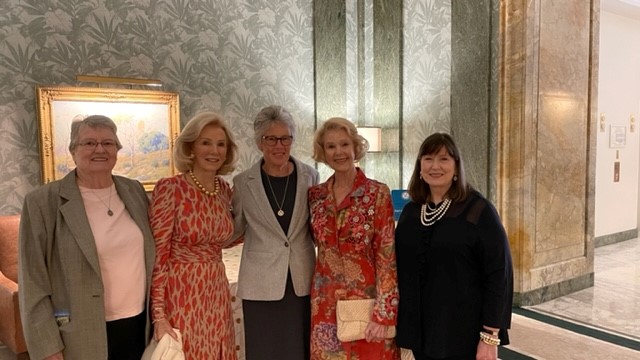 Sister Maribeth Larkin, General Director, presented a moving address where she formally introduced herself in person and shared with us the ongoing humanitarian efforts being made in the Ukraine by our Eastern European Sisters, thanking many in the room for their support, and the incredible life-giving aid they are providing to hundreds of women, children and families. In addition, she reminded us that a key charism to the SSS is the care and concern of nature, the environment and all the gifts we have been blessed with. Being Earth Day, she unveiled a new SSS partnership with the UCLA Counterforce Lab and Pando Populus, where the flora and fauna which thrives in the lush 10 acres at Holy Spirit Retreat Center will be utilized to welcome a ground-breaking, first of its kind experiment called The Biophilia Treehouse. This treehouse will reside inside the grounds of the retreat center and is designed to be a beacon for local birds whose habitat is threatened by rampant urbanization. The goal is to build Biophilia Treehouses across urban landscapes to serve as an avian wildlife corridor that reconnects and revitalizes bird habitats torn apart by urbanization, while serving as sites for scientific research as well as being an "outdoor classroom" designed to teach and inspire a love of the environment and the importance of its care, especially in underserved communities residing in the "concrete jungles" of larger urban cities. An inspirational video followed highlighting the SSS and the important work of their many ministries in Los Angeles.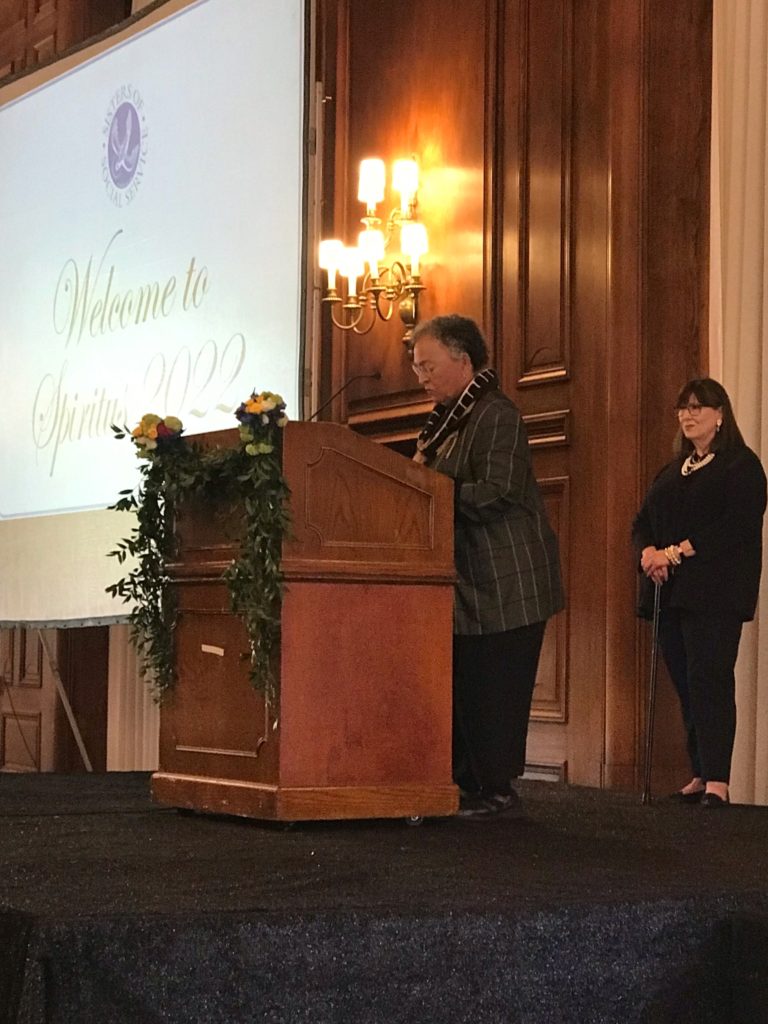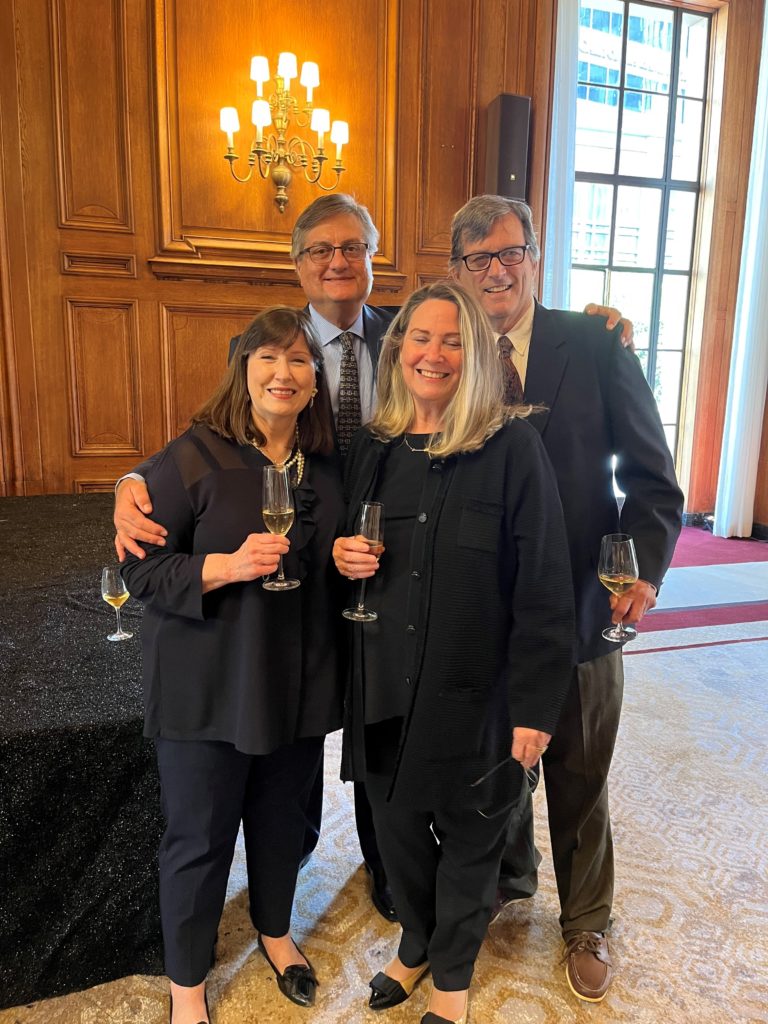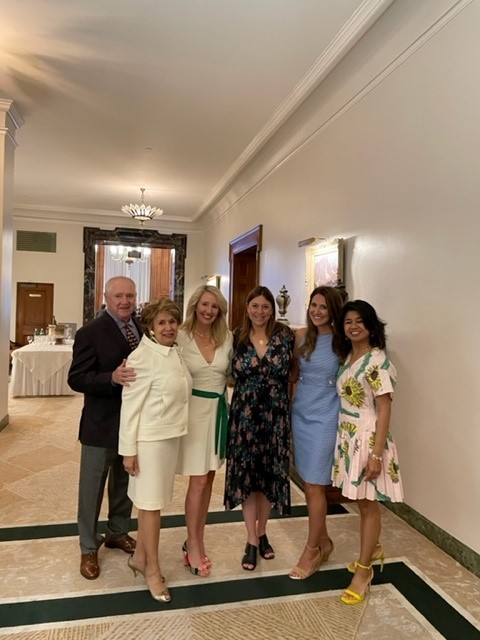 A heartwarming tribute to Angel and Jeff Throop illustrated their extraordinary abilities to generously give back to the community with gifts of time and treasure as well as their love and devotion to their family and their faith. With a hearty cheering section of family members and friends, Angel and Jeff received the Spiritus Award with humble gratitude and continuous praise for the work of the Sisters of Social Service remarking on the importance of keeping their selfless giving spirit alive through the continued energetic partnership with the Social Service Auxiliary. The memorable afternoon ended with everyone singing our new anthem, That's What Friends Are For! Until next year…. Come Holy Spirit!